At

Sarnia

Bay Marina we always strive to go above and

beyond your expectations. It is our goal to make you feel comfortable and relaxed when arriving at our marina. Our friendly staff will be sure to help in making your stay both safe and relaxing. Here are a few of the many amenities we offer to our valued boaters.
Click on the Amenities h

eadings

below or on the "link" icons in the images for more detail about the featured Amenities.
Pre-Registration Customs Process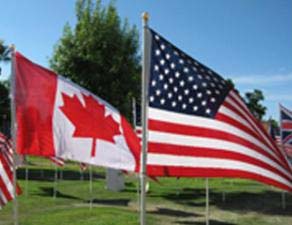 Available for individuals & large groups - make your entrance into Canada that much easier.
In order to use the privilege of reporting up to 4 hours in advance of landing, all persons on board must have a BR # (boater recognition number) and a Nexus card.
The master of the vessel calls the Port Huron Customs # to report.
The captain provides the officer with his/her BR number first and then those of all passengers.
The officer will ask for the port of entry and usually the port of departure.
The officer will ask what you are bringing in to the US.
The officer will then provide the boater with a report number that should always be kept in the boater's log book to prove that the call had been made.
The report number is proof that the vessel has been cleared for entry into the US. However US Customs and Border Protection may still wish to board the subject vessel for further inspection when the boat is in the US.
Contact our management staff at Sarnia Bay for further assistance.