Click on the Attractions headings below or on the "link" icons in the images for more detail about the featured Attractions.
Hospitals - Bluewater Health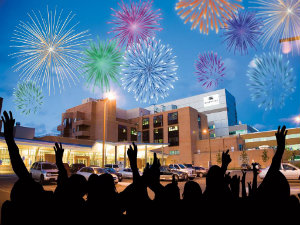 Our organization is located in Ontario within the Erie St. Clair Local Health Integration Network and encompasses Bluewater Health located in Sarnia, and Charlotte Eleanor Englehart Hospital of Bluewater Health located in Petrolia. Our staff, physicians and volunteers number nearly 2,500, making us Sarnia-Lambton's largest public employer.
Bluewater Health, Sarnia
89 Norman St., Sarnia
(519) 464-4400
Charlotte Eleanor Englehart Hospitalof Bluewater Health
450 Blanche St.,Petrolia
(519) 882-4325
Click here for more information