Click on the Attractions headings below or on the "link" icons in the images for more detail about the featured Attractions.
One Tooth - Active Wear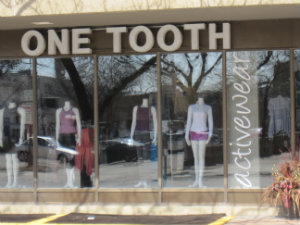 We want you to be you – positive, active, still, beautiful; at peace and in rhythm with yourself and the world around you. We want our active wear to help you pursue and accomplish your healthy goals. "Our Vision is always evolving" - like our journey thus far - but will maintain the essence of ……. working with integrity and, playing with style in this great opportunity of supporting our local community with great Canadian activewear.
155 Front St. N #105
(519) 491-0800
For more information Click here