Click on the Attractions headings below or on the "link" icons in the images for more detail about the featured Attractions.
Purdy Fisheries Limited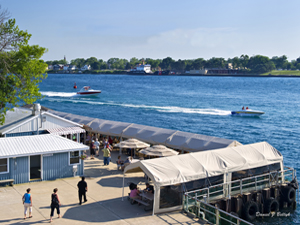 Purdy's began retailing back in the earliest of days, selling fish door to door with a fish monger's cart. Purdy's fish market space was added in the early 70's, and today is a quaint little specialty shop, offering fresh lake fish, imported fish, seafood, gourmet sauces, spice rubs, flavoured sea salts, gourmet condiments, artisan bread and more!
1 Riverfront Road (South of the Casino), Point Edward
(519) 344-3732
For more information Click here