Click on the Attractions headings below or on the "link" icons in the images for more detail about the featured Attractions.
Stones 'N Bones Museum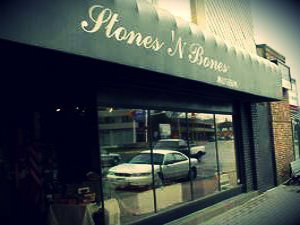 This private museum has an international collection of some 6,000 objects all artistically displayed in a historic gallery setting. From common backyard fossils to rare and remarkable gems, dinosaurs and artifacts, our vast collection is always on permanent display, with regular new additions.
223 N. Christina St., Sarnia
(519) 336-2100
For more information Click here