Click on the Attractions headings below or on the "link" icons in the images for more detail about the featured Attractions.
Salvatore's Trattoria Ristorante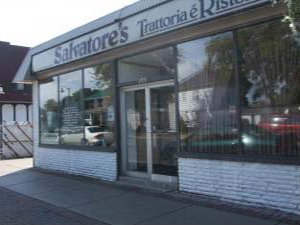 An "Italian food" experience like no other. Homemade pastas and the freshest ingredients make this "family style" dinner an experience to enjoy. Don't worry about a menu, they will find out what your Italian food preferences are and serve you with a smile! A great wine and spirit selection with a cozy atmosphere awaits you. "Buono appetito"!
105 Michigan Avenue, Point Edward
(519) 344-2855